CORE ACT 3: Rope Magic Revelations
$99.00 ($50.00 minimum deposit)
Classes ONLINE on Zoom / Saturday from 11am-1pm Pacific Time
Jeff will teach you his personal close up, stand up and stage routine that he used for 30 years as the "core" of his stage show and also how rope magic can " pull together" the loose ends of YOUR show.
One of the most versatile props is Rope! You can carry it in your pocket, and perform with it close-up, yet the visibility of a rope can be seen in even the largest theaters. In this one day workshop, Jeff will "show you the ropes," and personally teach you his curated list of award-winning rope routines. In addition, Jeff will coach you on how you can adapt them to fit your performing style, whether you're performing for high level entertaining corporate executives or just family and friends!
TAKEAWAYS -- You will leave this class with a full understanding of how to build your core act.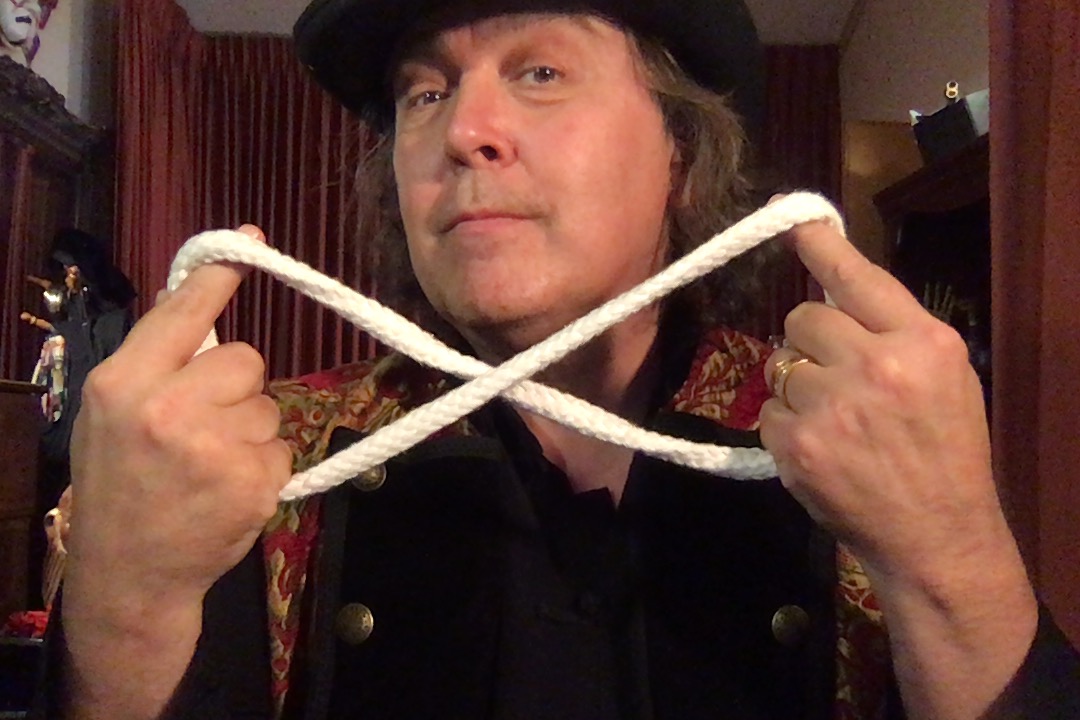 McBride shares his insights and teaches you every nuance and subtlety of rope magic, Not only the techniques, but how and why he came up with his presentations for each, and how you can do the same to make your magic truly personal, unique and powerful in your own way.
REFRESH * RENEW * BE INSPIRED!
You will see examples of the greatest rope masters and get detailed information on their methods. You will also learn:
Eugene's Dream rope miracle.The Ultimate McCut & Restored Rope; Scissor Blade Switch; The Loop Restore; The REAL Panama Rope Trick Finale; Zip Over Rope ,McBride's Ring on Rope Rhapsody; Toss-On!; Knot off!; Karate Chop; The Hunter Bow Knot; Bow Knot and Ring Finale; Customizing Your Props; Handling Emergency Situations Onstage; Showmanship; Magic & Music Tips. Advice on Costumes, Props and Tables; and much more!
BONUS TIME & FOLLOW UP TRAINING MATERIALS:
Jeff will stay 30 mins after class to take your questions.
You will get a follow-up bundle that includes reference materials, PDFs, important resources and a complete video recording of your time with Jeff.
Follow up visits and one- on- one coaching time with Jeff online will be available after the class.
YOU WILL NEED:
A pair of sharp scissors, and some soft magicians rope like this:
https://themagicwarehouse.com/cgi-bin/findit.pl?x_item=LO1994
A notebook and an open mind.
Presenters