The Science of Magic - Online on ZOOM
$145.00 ($75.00 minimum deposit)
Taught by Dr. Gustav Kuhn and Dr. Ricardo Rosenkranz
January 16 2021 / 11 am - 2 pm PST & January 17 / 12:30pm-3:30pm (room opens 30 minutes before class)
At its core, magical performance succeeds when magicians understand the role of meaning, emotion, interpretation, and belief along with technical mastery. For the first time in Mystery School course offerings, we are able to offer a curriculum on the deep psychological and neurobiological underpinnings of magical performance.
The last two decades have witnessed an explosion of scientific research on magic, and Dr. Gustav Kuhn has been at the forefront of this exciting new endeavor. Gustav leads the MAGIC-lab, a research unit dedicated to scientific research on magic. He has published nearly 80 scientific papers and a highly acclaimed book on the science of magic (Experiencing the Impossible). We are honored to host Gustav as a distinguished guest lecturer for the first time at McBride's Magic and Mystery School. The course is Hosted by Dr. Ricardo Rosenkranz, creator of the highly successful Medicine and Magic curriculum taught at Northwestern University's Feinberg School of Medicine.
I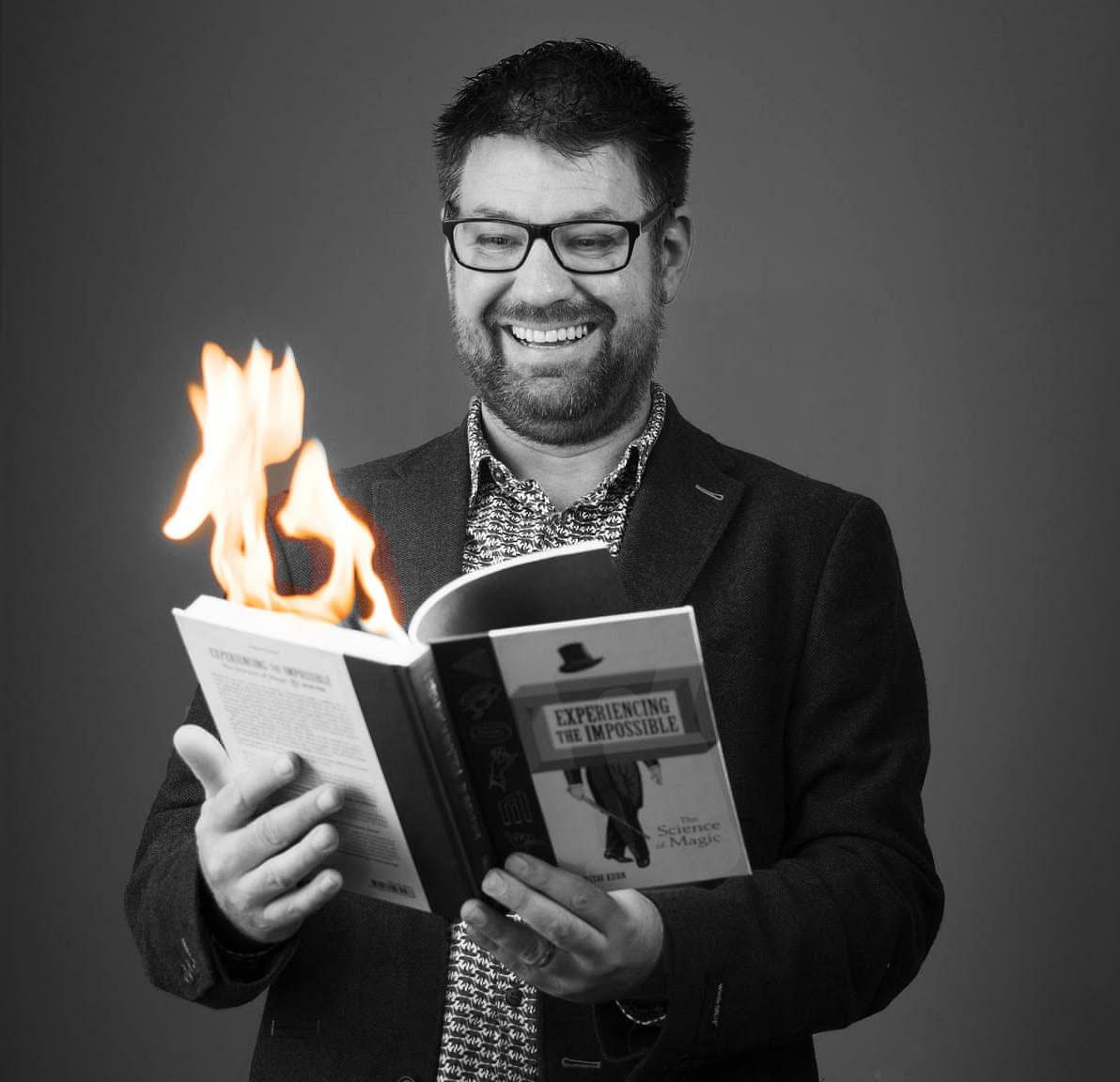 n this first-ever two-day seminar, Drs. Kuhn and Rosenkranz will teach you about the psychological and neurobiological mechanisms that underpin magic. Students will learn a new data-driven approach to improving their performances. They will introduce ten key psychological principles that underpin magic technique. Each principle will be accompanied by many performance-tested examples for each principle that can be implemented in practice.
Dr. Kuhn will, for the first time, share new research on forcing and misdirection, and you will learn more about perceptual blind spots, perceptual illusions, memory illusions, and the illusion of free will. This hands-on workshop will help you discover how and why our brain can be hacked and what are the ideal conditions required.
On the second day of the seminar, Drs. Rosenkranz and Kuhn will include a module on belief, scientific research on belief creation, and the neurobiology of skepticism as it relates to theatrical magic.
The course will include other guest speakers, guest performers, and magic! And of course, as is customary for The Mystery School, many resources for learning and performance ideas.
As magicians, we often know what illusions work, but we don't necessarily know why they work. Dr. Kuhn has spent the last 20 years tackling the latter challenge, and he will share his scientific insights to help you perform stronger magic. In the MAGIC lab Dr. Kuhn and his team have been scientifically investigating magic for over a decade and we will use this experience to teach you why magic works, and we will point out new and exciting avenues for you to explore.
Don't miss this very unique course offered by the best Magical School.
Presenters