Advanced Elemental Magic Training
Professional Secrets For Close-Up, Parlor & Stage Magic!
Personalized one-on-one instruction, with Jeff McBride!
Now, you have the rare opportunity to learn *the most exclusive* magic routines in the world.
These audience-tested routines are proven to win powerful applause and emotional response.
This is the most complete and in-depth instruction ever made available to our students.
Jeff will help you routine these magic effects into your show and custom fit them to your style of presentation.
Additional follow up Zoom classes will insure deeper understanding as Jeff mentors you on your progress.
The Miser's Dream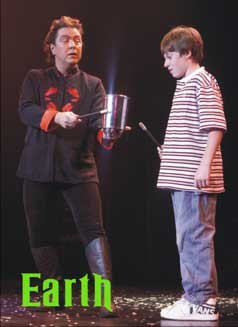 Many professionals say that Jeff's routine is the best miser's dream routine in the world.
This routine is more than a mere trick,
it is one of the most charming routines in the world of magic.
Jeff teaches you how to get to the heart and soul of magical audience participation.
This routine will enhance your show with its comedy and drama.
Jeff said, "If I had only ONE piece of magic to do,
I would choose 'The Sorcerer's Apprentice' coin routine!"
Included With This Series:
"McBride's Perfect Ring" Coin Pail
2 Ironwood Magic Percussion Wands
13 Perfect Palming Coins
All Performance Rights
**and more...
Practical Levitations For Parlor & Stage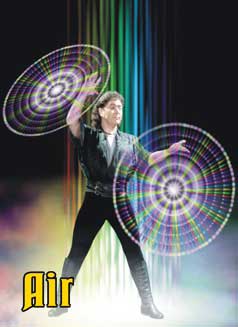 Levitation captures the imagination, giving the power to defy gravity and rise up above
the mundane world into the realm of real magic.
Jeff shares his close up, parlor and powerful techniques and stage presentations with you.
Included With This Series:
2 Vortex Dancing Canes
2 Kabuki ThunderFans
Kabuki Butterflies
Close Up & Parlor Levitation Kit
All Performance Rights
**and more...
The Enchanted Water Bowls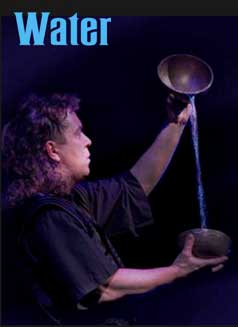 "Perhaps the most enchanting and baffling piece of magic
I have ever seen. It is pure poetry."
—Eugene Burger
The "Water Bowls" have been a signature magic effect
for Jeff McBride and one of his most closely guarded secrets.
Included With This Series:
2 Enchanted Water Bowls
Original Musical Soundtrack
All Performance Rights
**and more...
Secrets Of The Fire Sorcerer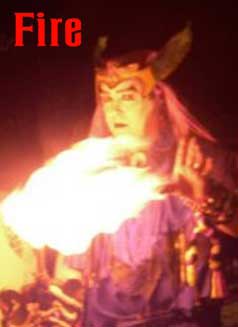 Fire magic is one of the most powerful tools of the magician.
Jeff's work with fire was featured on ABC TV's CHAMPIONS OF MAGIC,
where he was "Burned Alive" on the beach in Monte Carlo, and was also a sensation at
the Burning Man Art Festival.
Now, Jeff teaches his pyro-magic techniques in this complete course on fire magic.
Topics covered include Fire manipulation, hand fire manipulation,
fire safety & light manipulation FX when no fire is allowed,
and using electronic and non pyro light effects.
Included With This Series:
The McBride "Faithful Fire" Hand Fire Gimmicks
McBride's Torch-Through-Arm
Dancing Fire Ball on Fan
Floating Fire Torch
8 McBride Multiplying Candles
All Performance Rights
**and more...
Jeff McBride's Advanced Elemental Magic Series Is The Only Course Of Its Kind Ever Created!
You can take any one of the courses or the entire series.
Each session in this series is $5,000 USD. If you sign up for all four, the cost is $18,000 USD.
This series is only available to serious students of the art. Only ONE student per session.
**Each Class Includes The Following:
2 days of personal, intensive, one-on-one training from 12 noon to 5 PM
Access to the Library of Secrets
All performing rights
2 follow up online classes
For more information about
Mcbride's Magical Masterpiece Series
please contact Abigail at 702-450-0021
or Abigail@mcbridemagic.com