Card Magic Mastery with Jeff McBride, SESSION 2
$895.00 ($400.00 minimum deposit)
SOLD OUT
Three days of hands-on training live in Las Vegas at the world famous Magic & Mystery School!
Six students only -- all skill levels welcome.

Hands-on training, skill building, and "one-on-one" coaching!
Imagine creating jaw dropping miracles, inches from your friend's face! Close up magic has the amazing power to connect people instantly. In this three day magic experience, we will share the essential skills and tools needed to create great magic anytime and anywhere you go! You will also get hands-on help with your new skills and magic.
"Cards are the Poetry of Magic." --Hofzinser

You love card magic, but you have a problem. Perhaps you have a pile of unread magic books, unopened DVDs, and unwatched downloads and pdfs. What more do you need to make progress? You need a personal coach and director to help motivate you, inspire you, and guide you on the path to magic mastery.

"Jeff McBride's extraordinary skill and wide-spanning knowledge have made him one of the world's greatest magic teachers."
- David Copperfield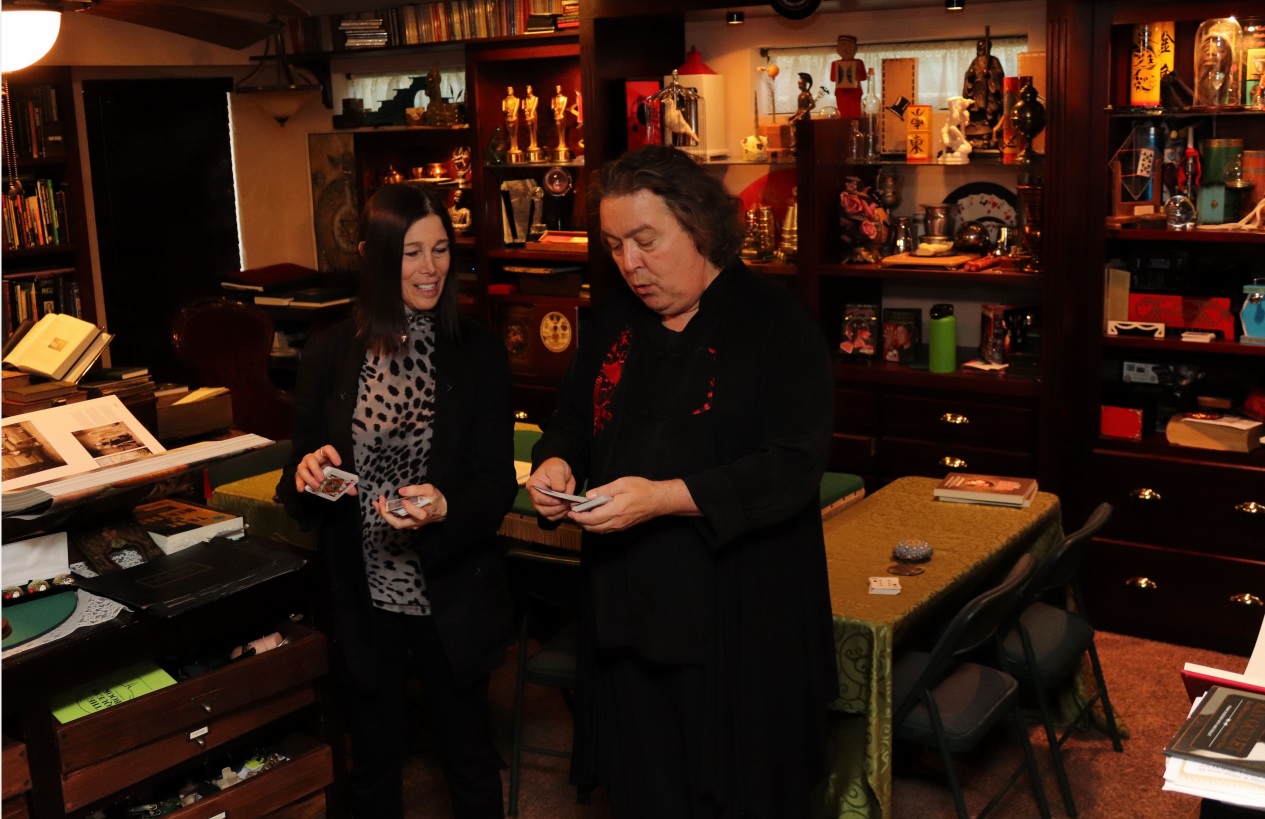 Jeff McBride has toured internationally with his card magic show, entertaining audiences both close up and on the largest stages in the world! Now, Jeff shares his 50+ years of experience with you... up close and personal with YOU!

The time is now. Six students only. Book your place at the table now!

Nearly every great magician started out as a close-up magic performer, and Jeff will teach you how to create impressive moments of astonishment. You will learn skills and techniques from one of the greatest magicians of our time.

*We create for you a safe place for you to experiment, explore, push your limits, and have fun learning in a small group of liked-minded friends.
* We will explore card magic for informal, social, and formal close-up gallery performances.
* We will also put a special focus on skill building, character, and presentation.
* You will learn to perform card magic "the right way" - and learn classic and progressive techniques of the masters.
* This is a "hands-on skill building workshop" with personal, one-on-one attention to YOUR needs. Class size is limited.

CARD MAGIC MASTERY
Session 2 is May 26, 27, and 28, Live in Las Vegas! (Session 1 is SOLD OUT.)
If you are a beginner or even and expert you will learn new ways to enhance your skills. Our class welcomes all skill levels for a life-enriching magic experience.
Friday May 26, from 7pm -10pm
"An Enchanted Evening at the Magic & Mystery School"
Join Jeff & Abigail McBride for an exciting Opening Night Party with a guided tour of the school, museum, library, a magic show & more! Please note that this "opening night" event is an optional and informal event. We begin the workshop on Saturday at noon so if you arrive Saturday morning you will not miss any of the teaching.
Saturday May 27, from 12pm-5pm
— ESSENTIAL TECHNIQUES - For Skill Building
We will work at the close-up table on the following techniques; false shuffles, cuts, controls, palming, revelations, productions, vanishes, color changes, mathematical principles, and new innovations in card magic.
We will explore card magic for informal, social, and formal close-up gallery performances. Also, Jeff will share some of his unique routines from his amazing collection!
Sunday, May 28, 12pm-5pm
— PERFORMANCE TRAINING- For Creating Your Show
We will focus on learning how to present the classics in new ways for modern audiences and learn why the following effects have endured throughout the years and have continued to AMAZE audiences:
We will cover many of the following: Ace Productions and Assemblies, Rising Cards, Oil and Water, Wild Card, Card Stabs, Poker & Gambling Demonstrations, Signed Card to Impossible Location, and Innovations for The Classic Story Deck and how to tell YOUR story with a deck of cards… and MUCH more!
We will explore the classic plots of magic and how card magic can be scaled for stand-up and stage venues.
We will also teach you the secrets of playing BIG audiences with a deck of cards. Jeff performed his card manipulation act in front of 6000+ audience members at Radio City Muic Hall in NYC with NO camera support; just 2 hands and a deck of cards. Now he can teach you his innermost secrets of success!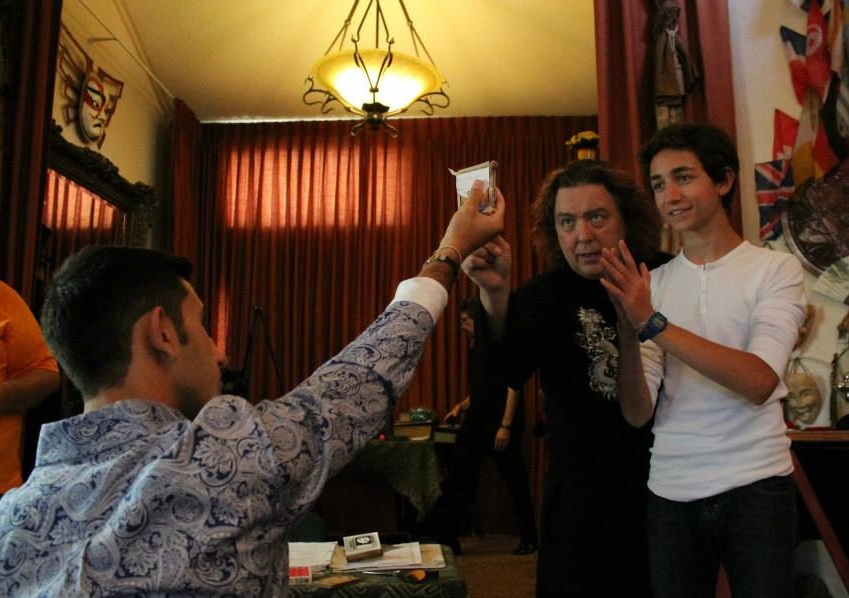 TAKEAWAYS:
YOUR NEW CARD SHOW: You will leave the class with a full card show of effects that you and Jeff select that "tell your story" of card magic.
PERSONAL VIDEO: You will be encouraged to take video and notes in the class, and your personal notebook will be provided with extensive resources for continued study. These videos are for your private study only.
MAGIC WITH MEANING: You will explore the hidden MEANING of these effects and why they touch the souls of our audience. We will explore the symbolism, mystery, and metaphors of each of these classics of magic.

This is a "hands-on skill-building workshop" with Jeff's personal, one-on-one attention to YOUR needs.

CLASS INCLUDES:
• McBride Manipulation Cards
• Certificate of Participation
• Mystery School Workbook
• Shows, lectures, pdfs, videos and extras!
• Mystery School Library and Museum Tour
TUITION: $895.00 for all 3 days of small group lessons.
LIMITED SPACE: Only 6 students in this class!

Register now!
https://shop.magicalwisdom.com/events
Private classes with Jeff can be arranged for $300.00 per hour.

If you need financial help for in-person or online classes, there are scholarships available here:
https://www.magicalwisdom.com/scholarships

For info on travel, hotels, magic show, and vacation info
https://www.magicalwisdom.com/about/las-vegas
Presenters