mcbridemagic.tv
CLICK HERE TO JOIN THE CLASSROOM 7PM P.S.T. MONDAY NIGHT
Looking to become a Member? Just click here.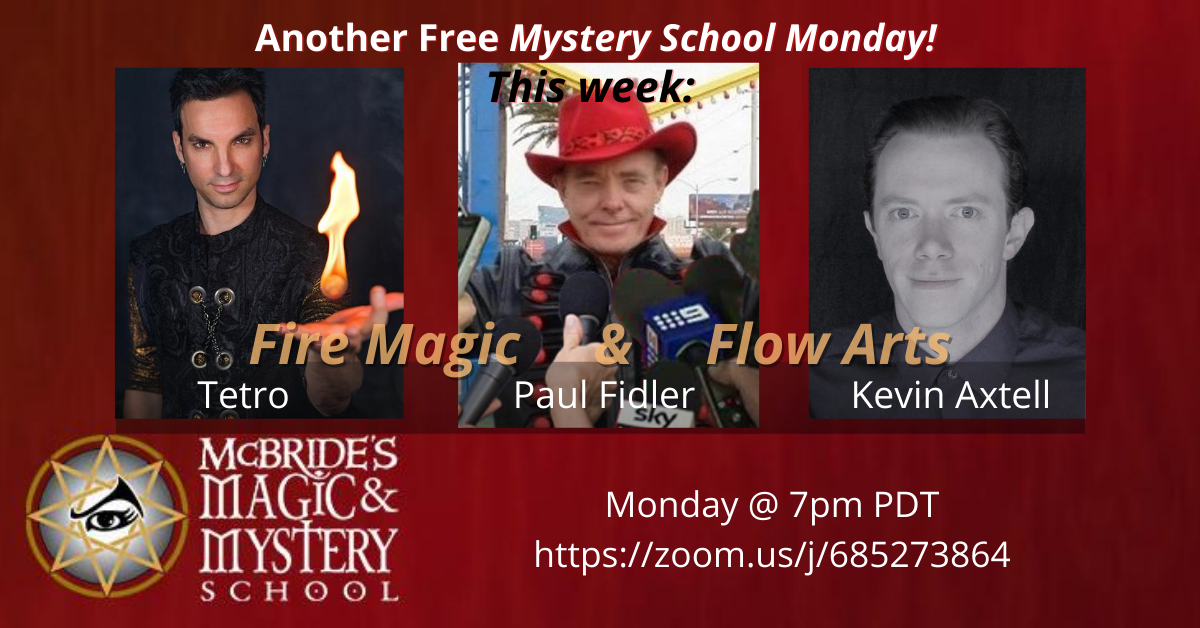 CLICK HERE TO JOIN THE CLASSROOM 7PM P.S.T. MONDAY NIGHT
Have you missed some of the recent episodes?
Here are a few open to non members.

Below is a collection of selections from our archives,
for more 24/7 Mystery School Monday Entertainment.