Focus on Family Entertainment - Online on ZOOM
$195.00 ($75.00 minimum deposit)
Registration Not Open
Three Consecutive Tuesdays – March 22, 29, and April 5 from 5 pm - 7 pm Pacific time
200,000 children in the USA are celebrating their birthday today,
5 million children in the world are celebrating their birthday today…
and tomorrow, and the next day, and the day after that!
Learn how to become an amazing family entertainer and how to take your family business to the next level.
The newest member of our faculty, Paul Draper was the house magician at the Venetian Casino in Las Vegas, performs regularly for Disneyland, has been a frequent guest on the Hallmark channel, and has recently been performing hundreds of families shows online. Paul Draper will act as our host curating this class. Guest presenters will include Jeff McBride, David Kaye, Paul Brewer, Bri Crabtree, Wacko the Magician, and Danny Orleans.
Tuition: $195.00
This special three-day session will include special guests like: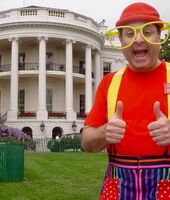 * David Kaye literally wrote the book on being a family entertainer!! He is one of the best-known children's entertainers in the United States, performing for the families of celebrities like Madonna and Bruce Springsteen, with appearances at the White House and Lincoln Center. David was recognized with the Performing Fellowship Award from the Academy of Magical Arts and was the first children's magician in history to receive this award. His television credits include appearances on Late Show with David Letterman, as well as multiple appearances on Comedy Central. You don't want to miss an opportunity to learn from this amazing performer!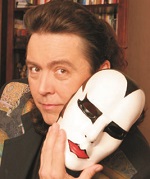 *Jeff McBride will be discussing underground secrets he learned from Bob McAllister who hosted the national television show Wonderama for over 10 years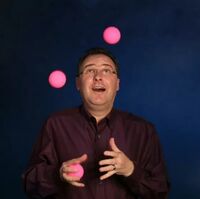 * Paul Brewer will discuss concepts he has developed after presenting 1,600 sold-out shows in Lotte World Adventure Park in South Korea and having performed over 600 family shows-each-year for the past 30 years.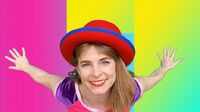 * Bri Crabtree is based in Oakland, California and has over 20 years experience in children's entertainment. Bri is professionally trained in juggling, unicycling, magic, mime, dance, and clowning. Bri's mission is to build community through laughter and inspire others to overcome their challenges.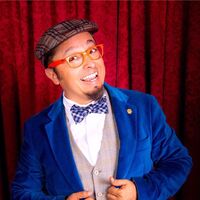 *Wacko the Magician is a performer at major theme parks, Downtown Disney, Skypark at Santa's Village, and the world famous Magic Castle. Wacko has performed for royalty, celebrities, the troops overseas, and at top comedy clubs.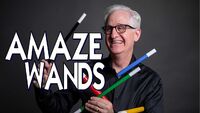 *Danny Orleans is a Northwestern University education major and former elementary school teacher. He has performed over 5,000 shows at schools, museums, libraries, theaters, and family day corporate events across North America. Magicians worldwide recognize him as an expert on how to perform a magic show for children. He's authored Kid Show Masterplan, The Daycare Magician, and Scrub-a-Dub-Dub. Scholastic Publishing has hired him three times to consult on projects that teach children how to perform magic and he wrote an interactive book for Chronicle Books called Magic Scratchers.
* Plus, additional surprise guests from around the world to share their secrets and wisdom!
Presenters