Social Media for Magicians
$145.00 ($75.00 minimum deposit)
Social Media for Magicians is a comprehensive class that teaches you how to effectively create and execute a social media marketing campaign. This isn't just a class about theory - we will go step-by-step through the tools and processes used to create effective and engaging social media campaigns and get you seen by the people that are looking to book you!

Social media strategy, content creation, creating and launching social media campaigns, tracking results, producing ads, and getting real audience engagement will all be covered. Click on the link below to learn more, look at the list of skills you will be learning, and sign up today!
Jason Porter is hosted by Tobias Beckwith. Who is Jason Porter?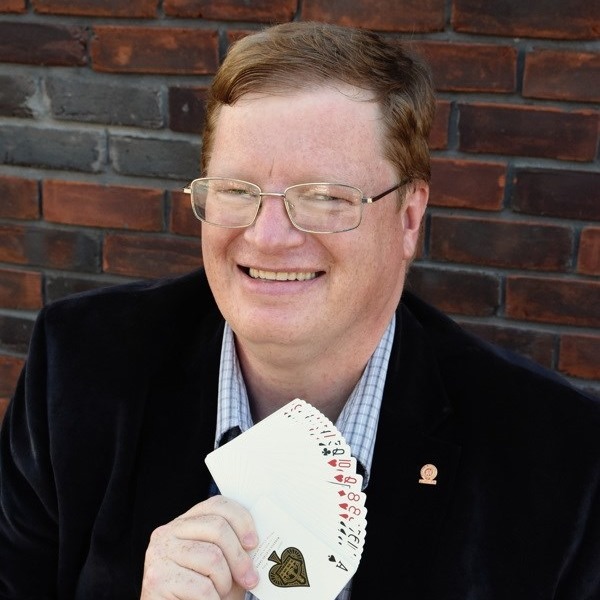 With over 30 years of business experience, Jason passes on what he has learned through coaching and consulting. An award-winning marketer who has worked with companies such as GoPro, Color Run, Cotopaxi, Zagg, and Email Contact, Jason specializes in social media marketing, content marketing, retail sales, and email marketing.






Class 1
Getting started with social media
Finding your voice
What social media platforms should you use?
Creating vs. Curating content
Defining target audiences
Common social media myths and mistakes
Discovering where social media fits in your magic business
How to tie social media to real business results
Managing and measuring a social media campaign
Using Facebook Groups
Tying social media in with traditional marketing
Using social media for lead generation
Class 2
The tools of social media management
Social media schedulers
Graphic arts programs
Managing URLs
Finding curated content
Creating original content
Creating an engaging social media presence
Class 3
Organic vs. Paid social media advertising
All about PPC (pay per click)
What is PPC?
Basic PPC terminology
Structuring PPC
Keyword research and A/B testing
PPC for lead generation
Audience growth strategies
Promoting an event
Using Facebook Live
Email marketing
Testimonials

Braden Daniels
Lead Like a Magician
I had the pleasure of attending Jason's comprehensive class on social media. He taught us all aspects of social media and content marketing strategy. Jason was extremely generous with his time and knowledge. Most importantly, I walked away empowered with a plan that I can execute. If you are looking to take you content marketing and audience engagement strategy to the next level, then I highly recommend reaching out to Jason!

Lyle Bingham
Dell Technologies
Jason is a hidden gem. He has put together a great set of presentations. I have seen other presentations that weren't as thorough. They left you asking the why and show questions that Jason answers.

Craig Marlow
Big Sky Website Development
Jason does a wonderful job of breaking down the world of social media marketing in an easy-to-understand-for-beginners fashion. For those not in the know, it can be an intimidating arena. Now, understanding the fundamentals, it can be approached with much more confidence and effectiveness. Highly recommended!
Presenters