Larry Hass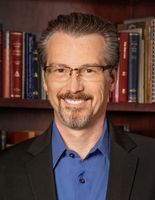 Larry Hass performs his astonishing, artful magic at theaters, nightclubs, universities, private parties, public conferences, and corporate events all across America and internationally. He performs regularly in Las Vegas and at the world-famous Magic Castle.
He has won multiple awards both as a writer and an inspirational teacher of magic. He is the author or co-author of several internationally best-selling books for magicians, including Transformations: Creating Magic Out of Tricks (2007). His expertise in teaching magic takes him on the road to offer lectures, seminars, and workshops for magicians' groups and conventions. Every year, he spends weeks in residence in Las Vegas teaching Master Classes with Jeff McBride as the Dean of the Magic & Mystery School.
Larry Hass is also the Founder and Publisher of Theory and Art of Magic Press, which specializes in thought-provoking magic books and professional routines by world-class magicians and wise teachers of the art.